Kellan Lutz (aka Emmett Cullen) and Maggie Grace (aka Irina) were photographed at the Vanity Fair Campaign in Hollywood (Fiat Young Hollywood Party).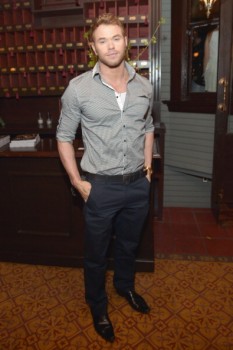 Source: TVC
Ashley Greene celebrated her birthday at DBA on Thursday (February 20th) in West Hollywood, Calif. with beau Paul Khoury and Twilight Saga co-star Kellan Lutz.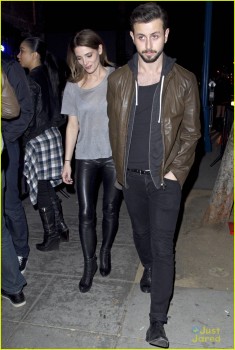 From JustJared:
"Kellan and Ashley are really good friends, and since they hadn't seen each other in a long time they finally had a chance to catch up," a close source shared to E! News about the co-stars at the birthday party. "They sat together talking for quite some time."
It's really nice to see some of the Twilight stars keeping close after all this time!
Nikki Reed was all smiles in West Hollywood on February 21st. She looks looks lovely and happy!
Peter Facinelli make a return to Glee as Rupert Campion in an all new episode airing tomorrow, February 25, 2014 at 8/7c.
Robert Pattinson is busy working on his new film called 'Life.' Here are some new pics of him on set.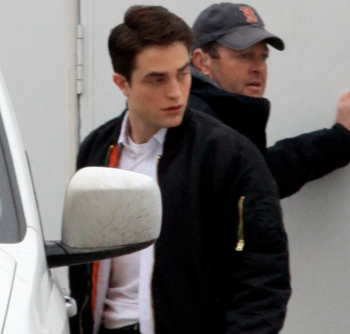 There somehow manages to be so much sexy and cute and funny and smart all wrapped up in this one video. This man is adorable! Jamie Campbell Bower for Hunger TV. And that's his band's (The Darling Buds) music in the background.
Read more from this interview HERE!
Some lucky Toronto fans got to get a picture with Robert Pattinson!
From the girls:
On one of his many visits to Toronto, Robert Pattinson has hit the city again to shoot another film starring himself and Dane Dehaan titled "Life". The movie follows the famous James Dean (Dehaan) and his friendship with Dennis Stock (Pattinson) after scooping up an opportunity with Life magazine to take Dean's photo. We were INSANELY lucky enough to catch a quick hello from Robert Pattinson himself. With his crazy busy schedule and the 13+ hour shoots, we were grateful that he was a complete charmer with his fans.
On February 18th Kellan Lutz was spotted doing a new photoshoot in Beverly Hills! Looking handsome, Kellan.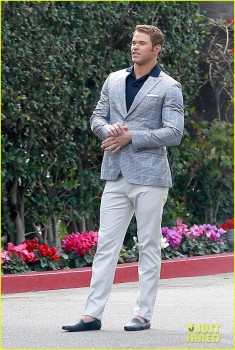 Dakota Fanning out and about in New York City with her boyfriend!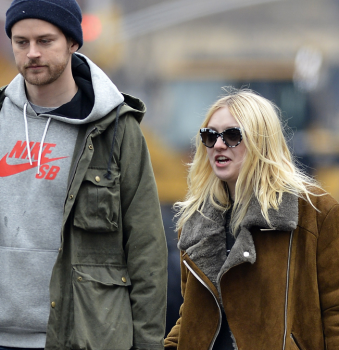 Source: TVC
New pics of Robert Pattinson on the set of Life in Toronto.