Robert Pattinson looks so cute and happy in these pics on the set of 'Life.' I love it!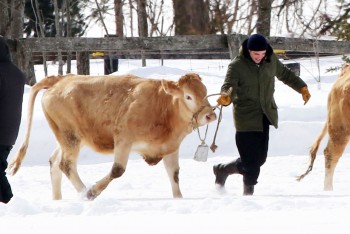 Source PattinsonLife | Via: TVC
Ashley Greene looked stunning at the Bulgari Decades of Glamour event in West Hollywood on February 25th. I love this hair on her!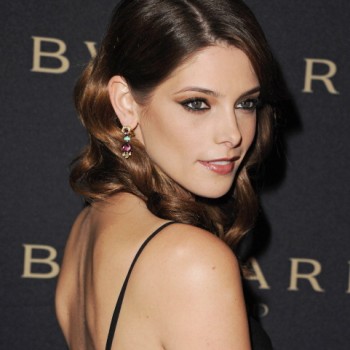 Source: TheVampireClub
Kellan Lutz (aka Emmett Cullen) and Maggie Grace (aka Irina) were photographed at the Vanity Fair Campaign in Hollywood (Fiat Young Hollywood Party).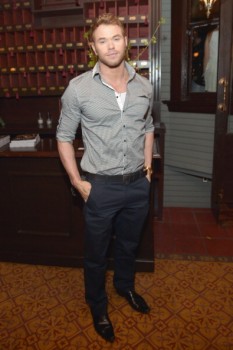 Source: TVC
Ashley Greene celebrated her birthday at DBA on Thursday (February 20th) in West Hollywood, Calif. with beau Paul Khoury and Twilight Saga co-star Kellan Lutz.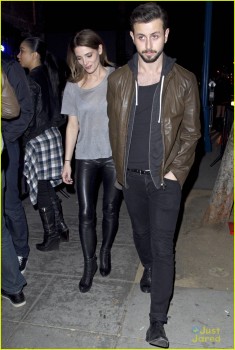 From JustJared:
"Kellan and Ashley are really good friends, and since they hadn't seen each other in a long time they finally had a chance to catch up," a close source shared to E! News about the co-stars at the birthday party. "They sat together talking for quite some time."
It's really nice to see some of the Twilight stars keeping close after all this time!
Nikki Reed was all smiles in West Hollywood on February 21st. She looks looks lovely and happy!
Peter Facinelli make a return to Glee as Rupert Campion in an all new episode airing tomorrow, February 25, 2014 at 8/7c.
Robert Pattinson is busy working on his new film called 'Life.' Here are some new pics of him on set.