ashleygreenefr | via TVC | Source
Enjoy these new pics of Kristen Stewart in Paris!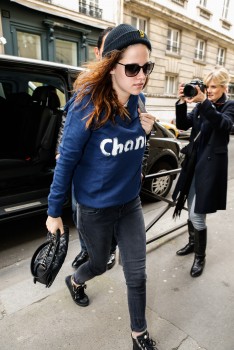 Pics | Via KStewartNews
Kristen Stewart visiting a Chanel Boutique in Paris!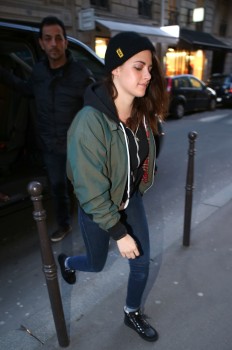 Source: KStewartFans
Kristen Stewart arriving at her hotel in Paris!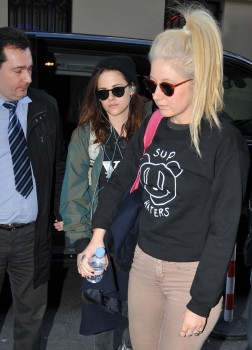 Enjoy the teaser trailer for The Rover starring Robert Pattinson!
Kellan Lutz for for Men's Health Magazine UK!
From DailyMail:
He played blood-sucking vampire Emmett Cullen in the Twilight saga and has landed a hero's role in new film The Legend of Hercules.

But getting the body of a demi-god has not come easily for Kellan Lutz, who opened up about his fitness regime in an interview with Men's Health.

The 28-year-old star said that his body transformation began in the Twilight saga, when he used the gym to escape from the attention he received during filming.
He said: 'I was bored. They put us in these mall apartment complexes – the fans and paparazzi were outside the whole time. So I bunkered down in the gym; it was my escape.'
Being a vampire also meant going on a careful, calorie-controlled diet.  'For Immortals, we all had dieticians: every hour they'd hand you eight almonds or a plate of spinach,' he reveals.
The actor, who is reported to have followed the Paleo 'Caveman' diet – which eliminates refined sugar, dairy products, legumes and grains – also reveals that he is a fussy eater in restaurants.
He also explains he has a tactic of playing ignorant when he doesn't like the menu.

'Just ask if they have salmon and avocado and it they mind throwing together a salad for you. It's being deliberately ignorant, but it works,' he jokes.
Read more: here
Via KLO