Kellan Lutz (aka Emmett Cullen) and Maggie Grace (aka Irina) were photographed at the Vanity Fair Campaign in Hollywood (Fiat Young Hollywood Party).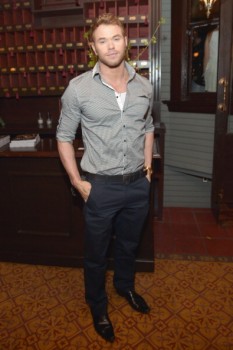 Source: TVC
Ashley Greene celebrated her birthday at DBA on Thursday (February 20th) in West Hollywood, Calif. with beau Paul Khoury and Twilight Saga co-star Kellan Lutz.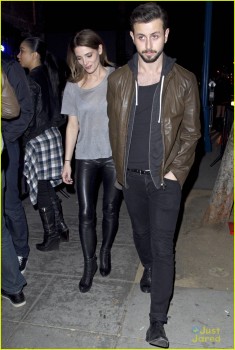 From JustJared:
"Kellan and Ashley are really good friends, and since they hadn't seen each other in a long time they finally had a chance to catch up," a close source shared to E! News about the co-stars at the birthday party. "They sat together talking for quite some time."
It's really nice to see some of the Twilight stars keeping close after all this time!
On February 18th Kellan Lutz was spotted doing a new photoshoot in Beverly Hills! Looking handsome, Kellan.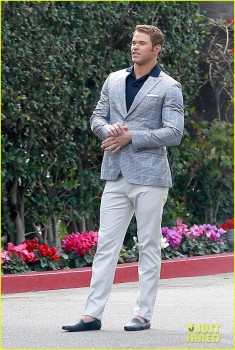 Kellan Lutz for Abbot + Main's Spring 2014 campaign!
Kellan Lutz looks stylish at the Nautica Men's Fashion Show during Mercedes-Benz Fashion Week!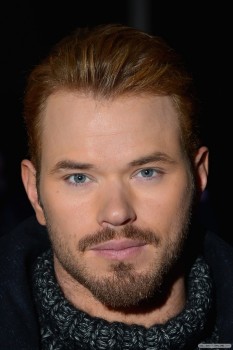 Thanks, KellanLutzOnline!
Kellan Lutz at the leather and Laces party in New York City, looking his handsome self!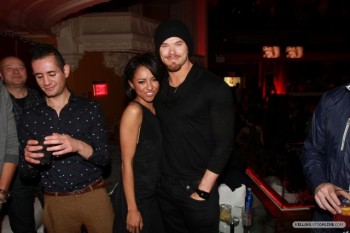 Kellan Lutz for for Men's Health Magazine UK!
From DailyMail:
He played blood-sucking vampire Emmett Cullen in the Twilight saga and has landed a hero's role in new film The Legend of Hercules.

But getting the body of a demi-god has not come easily for Kellan Lutz, who opened up about his fitness regime in an interview with Men's Health.

The 28-year-old star said that his body transformation began in the Twilight saga, when he used the gym to escape from the attention he received during filming.
He said: 'I was bored. They put us in these mall apartment complexes – the fans and paparazzi were outside the whole time. So I bunkered down in the gym; it was my escape.'
Being a vampire also meant going on a careful, calorie-controlled diet.  'For Immortals, we all had dieticians: every hour they'd hand you eight almonds or a plate of spinach,' he reveals.
The actor, who is reported to have followed the Paleo 'Caveman' diet – which eliminates refined sugar, dairy products, legumes and grains – also reveals that he is a fussy eater in restaurants.
He also explains he has a tactic of playing ignorant when he doesn't like the menu.

'Just ask if they have salmon and avocado and it they mind throwing together a salad for you. It's being deliberately ignorant, but it works,' he jokes.
Read more: here
Via KLO
New pics of Kellan Lutz during the Abbot + Main Sundance dinner!
Enjoy these two new pics of Kellan Lutz at the 'Hellion' premiere at the Sundance Film Festival!
Thanks, KLO!
Here are two new pics of Kellan Lutz at the Oakley Learn to Ride With AOL event at Sundance 2014!
Thanks, KellanLutzOnline!