Kristen Stewart out and about in Los Angeles.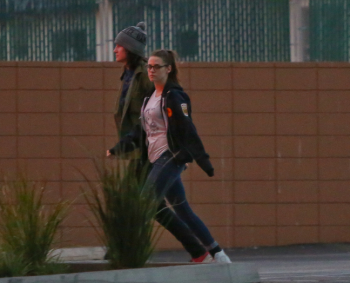 Thanks, TVC!
Kristen Stewart out and about in Los Angeles with friends and her adorable pup!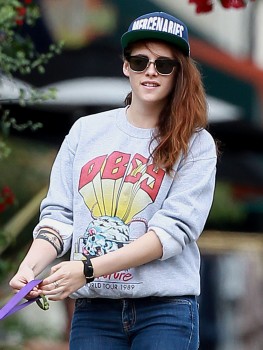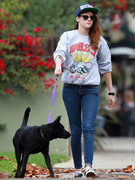 Thanks, @Kstewartfans Via DiarioTwilight
New pics of Kristen Stewart out and about in Los Angeles with friends!
KStewartFans | Via TVC
Just click images below to enlarge! You can view an entire gallery of On The Road pics here.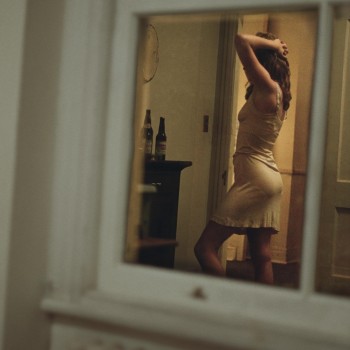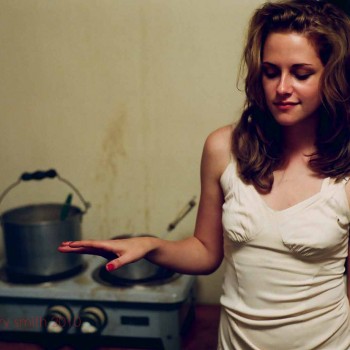 © Gregory Smith:  Cinesmith | via DiarioTwilight
Kristen Stewart with friends in NYC!
New/old picture of Kristen Stewart looking gorgeous!
Click the image below to be taken to a new behind the scenes clip from 'Twilight Forever' of Jacob and Bella!
Via GossipDance
Kristen Stewart and Jesse Eisenberg are teaming up for American Ultra, an action comedy from Nima Nourizadeh, the director of the surprise hit comedy Project X, The Hollywood Reported has exclusively learned. The two previously worked together in Adventureland.
From THR:
Max Landis, who wrote the hit sci-fi found footage movie Chronicle, penned the script for Ultra, which is being produced by Anthony Bregman for Likely Story, and by David Alpert and Britton Rizzio for Circle of Confusion.
Eisenberg will play an unmotivated stoner named Mike, who lives with his girlfriend Phoebe (Stewart), in a small, sleepy town. One night, their lives take an unexpected turn when Mike's past comes back to haunt him, and he becomes the target of a government operation set to wipe him out.
"Simply put, American Ultra will be the most fun you can possibly have in a movie theater without the use of drugs, fireworks, or canola oil," said Bregman, the prolific indie producer whose most recent credit is Enough Said, the James Gandolfini-Julia Louis-Dreyfusdramedy
FilmNation Entertainment will handle international sales for all territories, including Canada. CAA will represent domestic rights on the film.
Kristen Stewart might have snagged a brand new role in Drake Doremus's upcoming Sci-Fi story, 'Equals,' in which she'd be starring alongside Nicholas Hoult. 
At this time, nothing is confirmed.
From Deadline:
EXCLUSIVE: Drake Doremus is casting up his next film Equals for an early 2014 start, and I hear he is courting The Twilight Saga's Kristen Stewart and Warm Bodies and X-Men: Days Of Future Past star Nicholas Hoult to be the young couple that anchors this science fiction tale penned by Nathan Parker (Moon). Doremus talked up the project while doing press for Breathe In, the most recent film he helmed that stars his Like Crazy heroine Felicity Jones, Guy Pearce and Amy Ryan. Indian Paintbrush, Steven Rales' production/financing company that forged a relationship with Doremus on Like Crazy, is backing the film. Stewart is repped by Gersh and Hoult by UTA and 42.
 As always, Bella's Diary will keep you updated!