Here is a new picture a fan posted of Robert Pattinson in Rome from 2008.
Caption: "#tbt 2008 – clubbin' with mr Pattinson"
Robert Pattinson on the set of the movie 'Life.' Gosh he looks dashing. 
Thanks, RPLife!
Robert Pattinson filming 'Life.'
Via TVC
Robert Pattinson posed with a lucky fan on March 9th.
Here are some new pics of Robert Pattinson freezing his bum off on the set of 'Life.'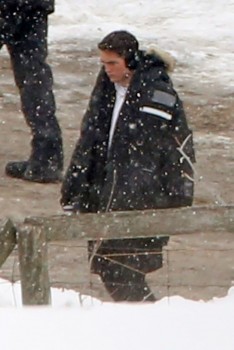 Source: RPLife
Robert Pattinson looks so cute and happy in these pics on the set of 'Life.' I love it!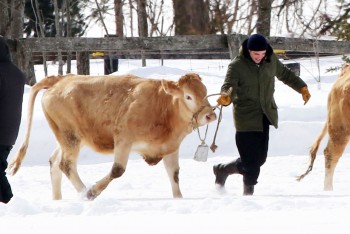 Source PattinsonLife | Via: TVC
Robert Pattinson is busy working on his new film called 'Life.' Here are some new pics of him on set.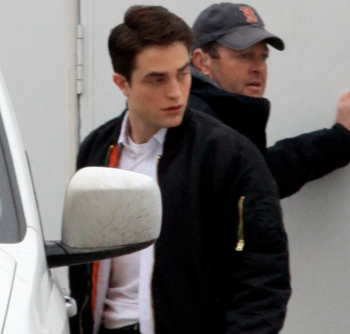 Some lucky Toronto fans got to get a picture with Robert Pattinson!
From the girls:
On one of his many visits to Toronto, Robert Pattinson has hit the city again to shoot another film starring himself and Dane Dehaan titled "Life". The movie follows the famous James Dean (Dehaan) and his friendship with Dennis Stock (Pattinson) after scooping up an opportunity with Life magazine to take Dean's photo. We were INSANELY lucky enough to catch a quick hello from Robert Pattinson himself. With his crazy busy schedule and the 13+ hour shoots, we were grateful that he was a complete charmer with his fans.
New pics of Robert Pattinson on the set of Life in Toronto.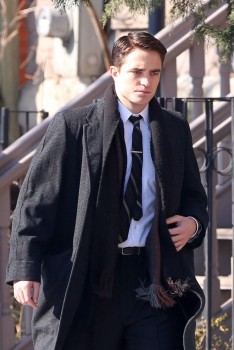 Robert Pattinson arriving on the set of 'Life' in Toronto.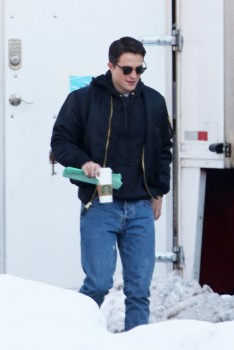 THanks, RPLife