Here are two new/old pics of Robert Pattinson and Kristen Stewart in Paris.
New pics of Robert Pattinson on the set of 'Life' in Toronto on February 18th. I live in Toronto so I feel his pain regarding the current blistering cold right now.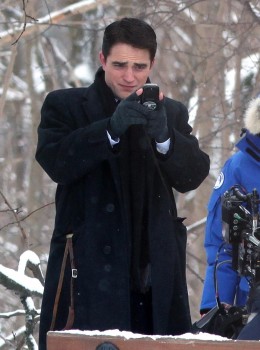 P.S. My goodness this hair color/style suits him. 
Photographer Nathaniel Goldberg posted these two gorgeous new outtakes of Robert Pattinson on his Instagram from a 2012 shoot they did!
Via: RPLife
Here's a new pic that a fan snapped of Robert Pattinson here in Toronto on January 8th!
Source:  itsjustkoosha  | via DiarioTwilight
Enjoy the teaser trailer for The Rover starring Robert Pattinson!
Robert Pattinson with fans in Morocco on January 26th!
Check out the new interview that Robert Pattinson did with 'WSJ Magazine' where he chats about moisturizing, his career, and more!
On where he sees his career going this year: "This year, I'm trying to see what my niche is."
On additions to his grooming regime:"'I was a brush-your-teeth-and-have-a-shower kind of guy. I can't tell if it's because of my association with Dior or because I'm older, but I've started moisturizing…It's been a quite profound change in my life.'"
On his partnership with Dior Homme:"I like trying to do ambitious things. That's what got me really enthusiastic about the campaign, that [Dior] wasn't shying away from anything."
For the rest of this interview visit WSJ.com.
Thanks to JustJared!
Robert Pattinson in a new gorgeous wintery photo for Dior!
Robert Pattinson and friends out and about in London!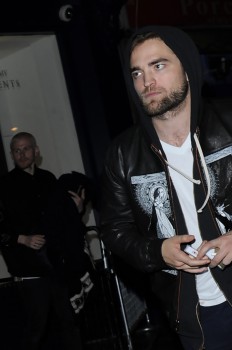 Thanks, RPLife | Via DiarioTwilight!
Here is a gorgeous new pic of Robert Pattinson on the set of 'Remember Me' with producer Nick Osborne! Just click for the full size.

Thanks, elanthemag and brandheroin!